Next NCCF Grant Deadline: December 31, 2022
Click on the button below to complete the grant application
In the News...
NCCF's record grant making cycle this summer attracted media attention from CBS19-TV for its support of local nonprofits such as the Sexual Assault Resource Agency.
NCCF has decades of experience helping other LOCAL nonprofits serve Nelson County residents
One is the Nelson Heritage Center which sponsors a food bank distribution and a host of other community services.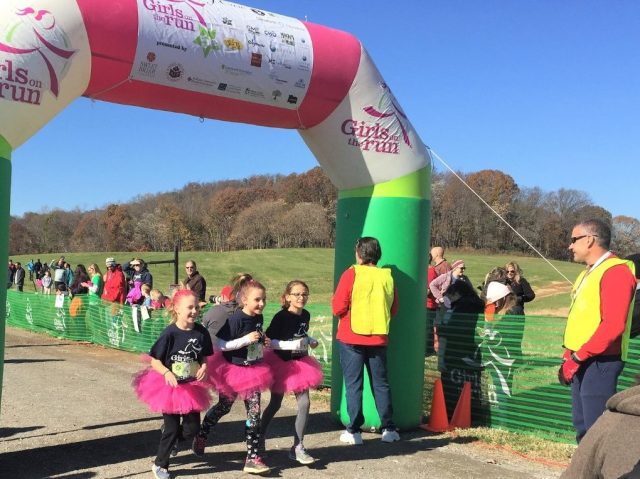 Support for the Young
Now more than ever, NCCF grants are needed to support youth educational, esteem-building, and environmental awareness programs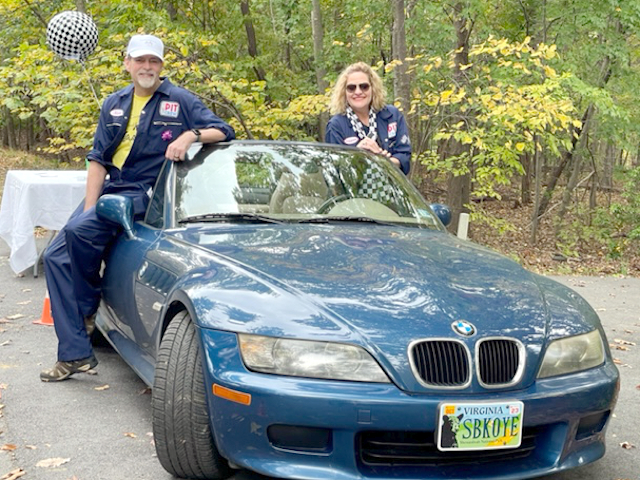 Having fun fund-raising
NCCF is known for its rollicking fund-raising events, from masquerade balls to a costumed Road Rally Scavenger Hunt throughout Nelson County. These events are a chance to dress up and party, while bringing local businesses, nonprofits, and the community together—all for a good cause.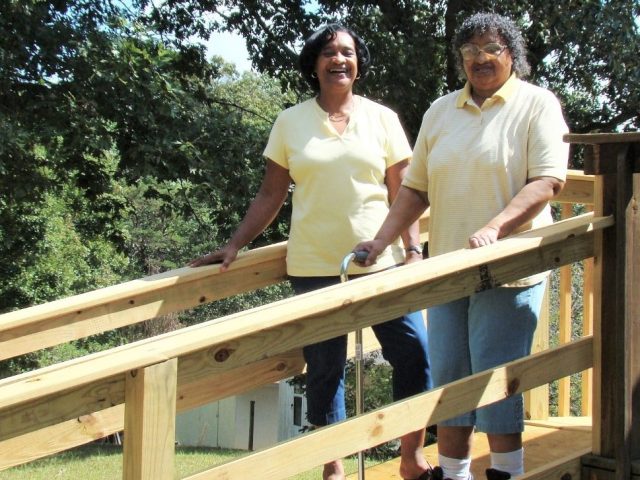 Support for Elders
Whether it's help building an access ramp, or paying for needed medications, nonprofits that support seniors continue to rely to NCCF grants to fund such programs.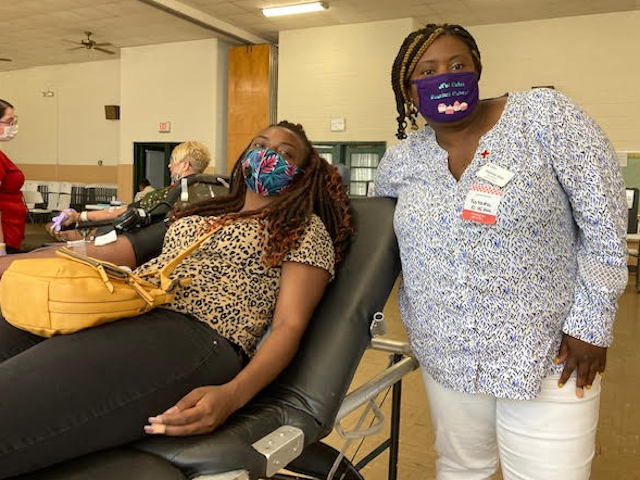 Sickle Cell Awareness/Blood Drive is a Huge Success
Krystal Vest(L), Nelson County resident, and Natasha Hudson Gray, Nelson County native and American Red Cross Central Virginia Board Member, Diversity, and Inclusion Committee Chair and Diverse Blood Donor – Sickle Cell Initiative Lead were two of the more than 30 participants in a special Sickle Cell awareness blood drive by the American Red Cross, held recently at the Nelson Heritage Center. ARC is seeking black blood donors to address a critical shortage of blood to treat the deadly blood disorder.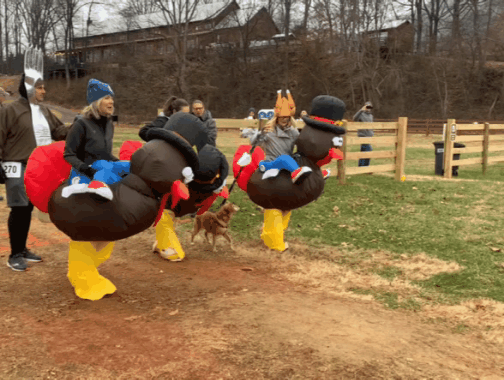 Getting Families Involved
NCCF partners with local businesses to offer family fun—like a foot race at Thanksgiving—while raising money to give back to the community.
NCCF's Online Auction Was a Hit!
NCCF board members and friends (left) rolled up their sleeves and pitched in to pull off our first ever Online Auction Fundraiser. Bidders—including longtime NCCF supporters—reported that the auction was great fun. It was also very successful. Thank you to all who participated. Funds raised will be used for grants to deserving local nonprofits in NCCF's winter grant-making cycle.
Improving Access to Health Care
NCCF grants have supported awareness and access to health care for rural communities.
Why Give?
NCCF has decades of experience helping other LOCAL nonprofits serve
Nelson County residents.
Words of gratitude from NCCF grantees…
The deadline for applying for NCCF's next round of grants is December 31, 2022. Scroll down to the bottom of this page and click "Apply for a Grant" to complete the grant application.
A one-of-a-kind, "Through the Decades"-themed Road Rally fundraiser netted thousands of dollars for future NCCF grants. Zooming through the fall countryside in Nelson County, 20 teams of costumed scavenger hunters visited more than 20 local sites, from wineries, to flower farms, to an ice cream shop, and even to the pet adoption center. After completing a "challenge" (e.g., hula hooping) at each site, teams were rewarded with a clue to the next site, until they ended up at a celebratory party at the finish line—whew!
"The Road Rally was a tremendous success on multiple levels," said Ken Heise, president, NCCF. Not only did the event raise NCCF's visibility in the community, but it also showed what local businesses, nonprofits, and Nelson County residents can accomplish when they work together.
All funds raised from the Road Rally will be used for NCCF grants supporting a wide range of local nonprofits that help food-insecure families, victims of sexual assault and substance abuse, low-income persons seeking affordable housing or home repairs, educational opportunities, legal services, and other causes.
For details on the Road Rally, including participating teams, businesses, and sponsors, see NCCF's fall 2022 newsletter, Engage!
Get in Touch. Get Involved.
Subscribe to our quarterly newsletter