In the News...
NCCF's record grant making cycle this summer attracted media attention from CBS19-TV for its support of local nonprofits such as the Sexual Assault Resource Agency.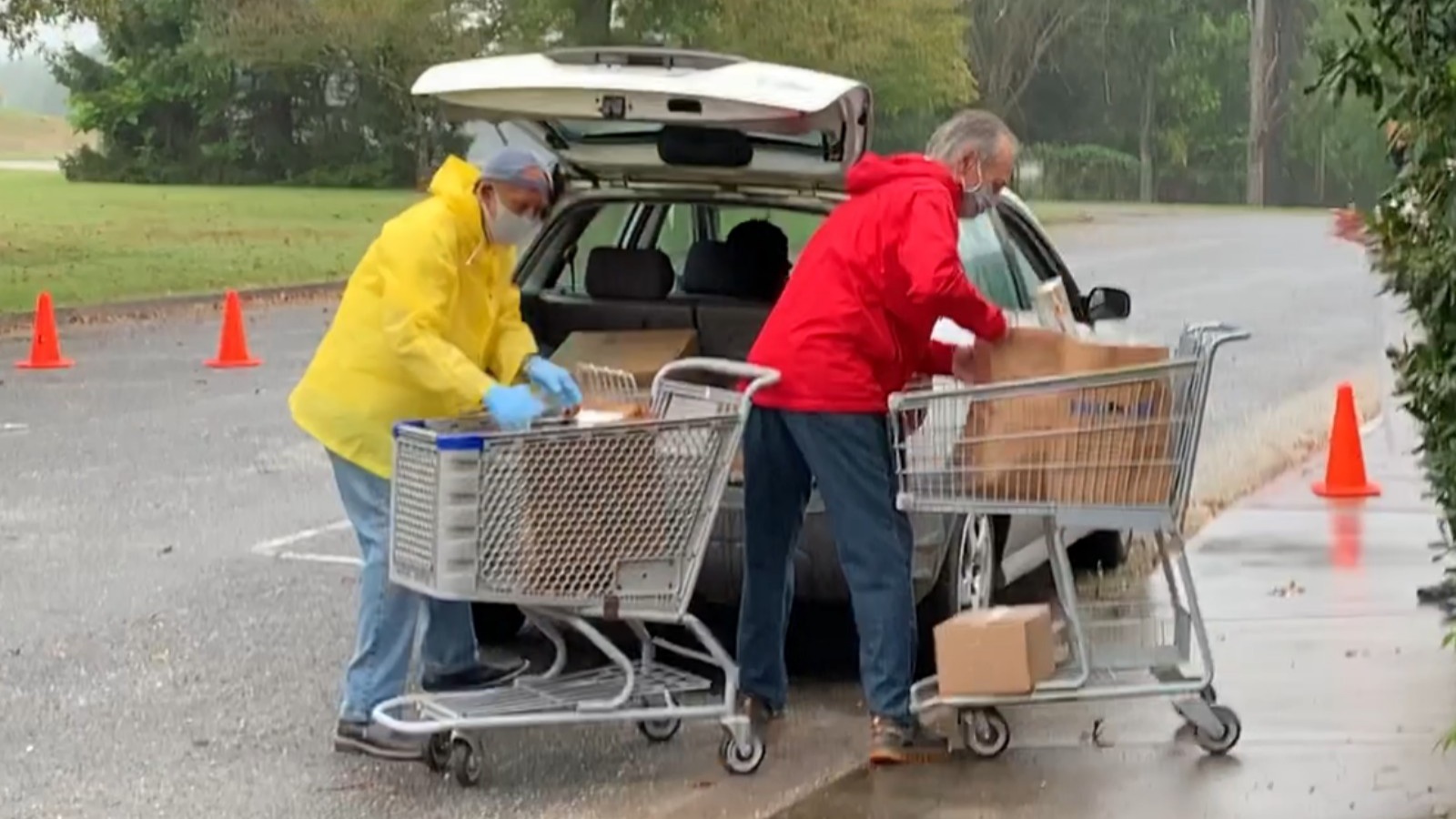 NCCF has decades of experience helping other LOCAL nonprofits serve Nelson County residents
One is the Nelson Heritage Center which sponsors a food bank distribution and a host of other community services.
Support for the Young
Now more than ever, NCCF grants are needed to support youth educational, esteem-building, and environmental awareness programs
Having fun fund-raising
Known for its signature fund raiser, NCCF's Opportunity Ball gives supporters a chance to dress up, kick up their heels, and party—all for a great cause.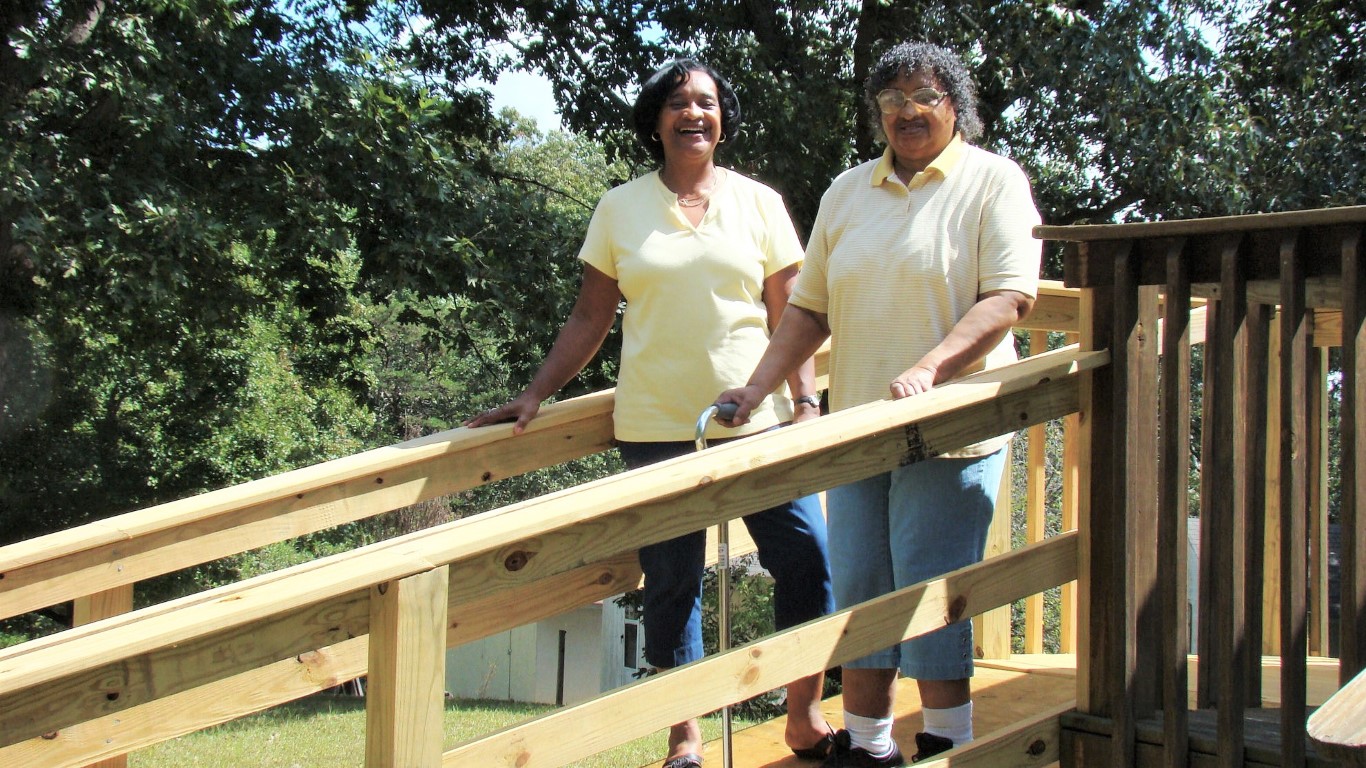 Support for Elders
Whether it's help building an access ramp, or paying for needed medications, nonprofits that support seniors continue to rely to NCCF grants to fund such programs.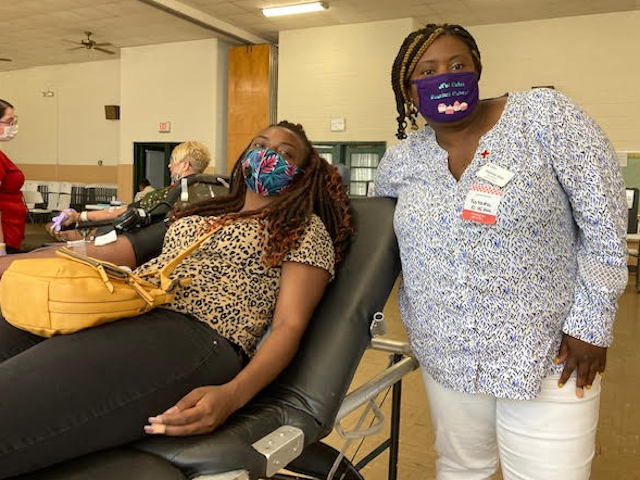 Sickle Cell Awareness/Blood Drive is a Huge Success
Krystal Vest(L), Nelson County resident, and Natasha Hudson Gray, Nelson County native and American Red Cross Central Virginia Board Member, Diversity, and Inclusion Committee Chair and Diverse Blood Donor – Sickle Cell Initiative Lead were two of the more than 30 participants in a special Sickle Cell awareness blood drive by the American Red Cross, held recently at the Nelson Heritage Center. ARC is seeking black blood donors to address a critical shortage of blood to treat the deadly blood disorder.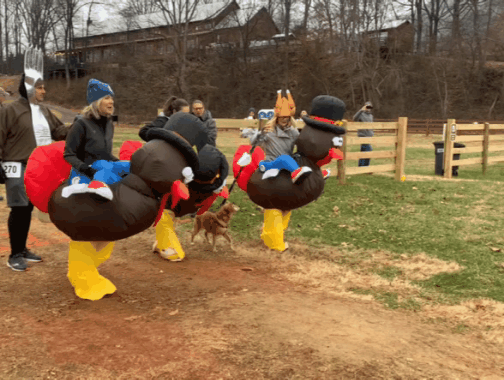 Getting Families Involved
NCCF partners with local businesses to offer family fun—like a foot race at Thanksgiving—while raising money to give back to the community.
NCCF's Online Auction Was a Hit!
NCCF board members and friends (left) rolled up their sleeves and pitched in to pull off our first ever Online Auction Fundraiser. Bidders—including longtime NCCF supporters—reported that the auction was great fun. It was also very successful. Thank you to all who participated. Funds raised will be used for grants to deserving local nonprofits in NCCF's winter grant-making cycle.
Improving Access to Health Care
NCCF grants have supported awareness and access to health care for rural communities.
Why Give?
NCCF has decades of experience helping other LOCAL nonprofits serve
Nelson County residents.
Next NCCF Grant Deadline: June 30, 2022
The deadline for applying for NCCF's next round of grants is June 30, 2022. Click on the button below to complete the grant application.
Words of gratitude from NCCF grantees…
We've all been there. Pulled into an unwanted hug or touched without warning in a crowd. Perhaps even survived an attack or a dispute that turned physical. But it doesn't have to be that way.
Thanks to a group of committed young martial artists in Nelson County, anyone—regardless of age, gender, or physical ability—can learn how to "walk without fear" by mitigating such situations and reacting swiftly and safely when the need arises.
The nonprofit Fight Like a Grrrl Club (FLAG) was born out of a need to address the growing violence against young women, including the abduction of five young women in 2009-14 from the "U.S. Route 29" through Nelson County and neighboring jurisdictions.
"FLAG's goal is to make self-defense training accessible to all community members," said local musician Sally Rose Monnes, who co-founded the nonprofit in 2017 with martial arts instructor Josh Copson. Using a grant from the Nelson County Community Fund, FLAG is putting on two nonviolent self-defense workshops at community centers in Nelson County, on May 14 and 15. The workshops are free and open to the public, but preregistration is required here: fightlikeagrrrl.org/workshops.
FLAG focuses on techniques for de-escalating and avoiding violence, first, then if needed, skills for self-defense and survival. The group has done workshops across Virginia for everyone from the Girl Scouts to roller derby clubs. The workshops are not restricted to girls and women. "Anyone can be a target," said Monnes. "Regardless of their race, ethnicity, sexual orientation or gender identification, they deserve to know how to protect themselves and their loved ones."
What about those who are older? Two members of the NCCF Board of Directors got an exclusive hands-on demonstration of FLAG's avoidance/self-defense instruction recently at Copson's martial arts studio, Blue Dragon Dojang, in Lovingston.
"Learning that it's not impolite to say, even to an acquaintance, that you don't want to be hugged, or to firmly block an unwanted touch is powerful," said Sue Klett. "Not to mention that I now know how to roll a 210-pound assailant who's grabbed me over my back, without hurting myself."
There were many takeaways from the workshop, agreed NCCF board member Linda Hughes. For instance, "If you're being attacked, it's much better to yell 'Fire' or 'No' — instead of 'Help'. That will attract more attention and quicker action," said Hughes.
If two 60-somethings can spend a couple of hours learning how to better "walk without fear", and react quickly and safely when the need arises, anyone can—and should.
Get in Touch. Get Involved.
Subscribe to our quarterly newsletter