In the News...
NCCF's record grant making cycle this summer attracted media attention from CBS19-TV for its support of local nonprofits such as the Sexual Assault Resource Agency.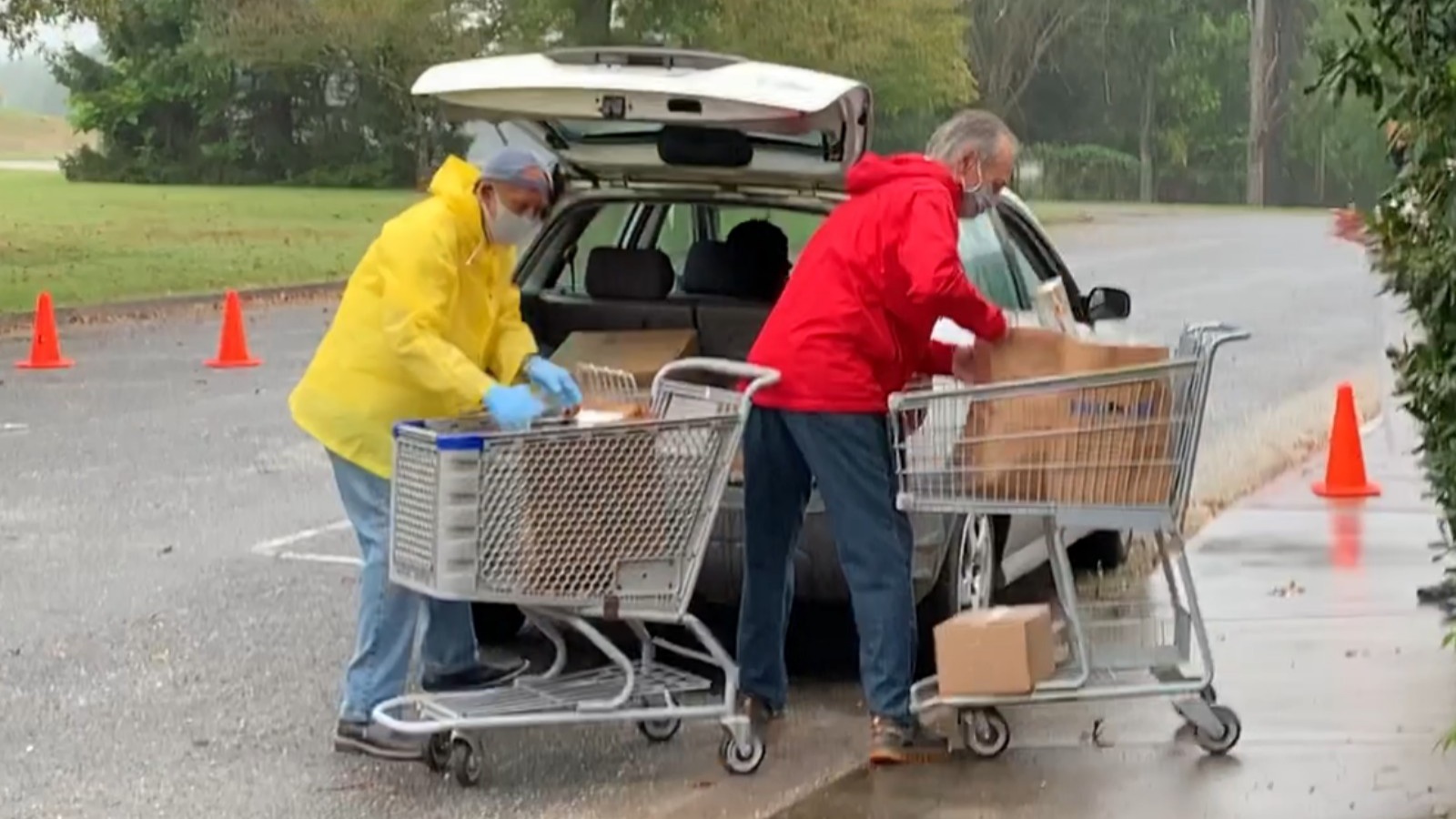 NCCF has decades of experience helping other LOCAL nonprofits serve Nelson County residents
One is the Nelson Heritage Center which sponsors a food bank distribution and a host of other community services.
Support for the Young
Now more than ever, NCCF grants are needed to support youth educational, esteem-building, and environmental awareness programs
Having fun fund-raising
Known for its signature fund raiser, NCCF's Opportunity Ball gives supporters a chance to dress up, kick up their heels, and party—all for a great cause.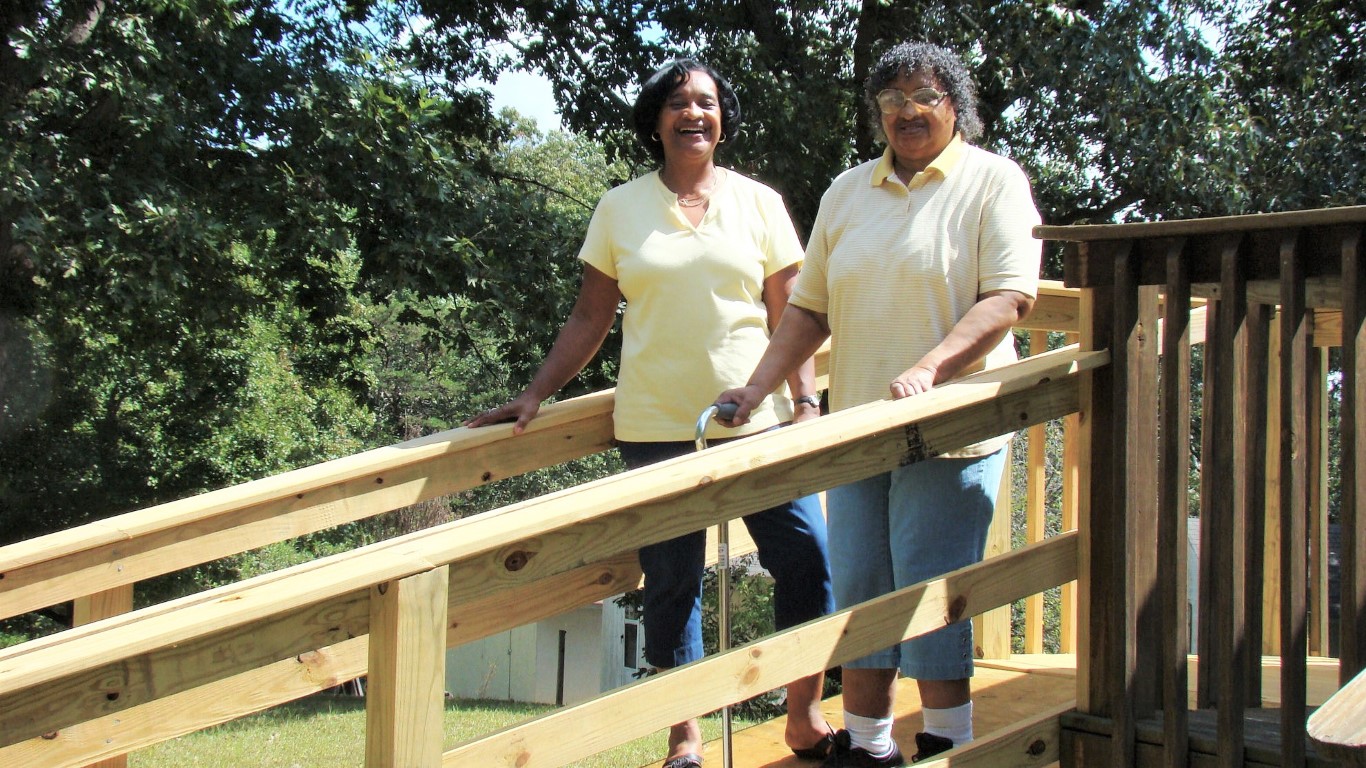 Support for Elders
Whether it's help building an access ramp, or paying for needed medications, nonprofits that support seniors continue to rely to NCCF grants to fund such programs.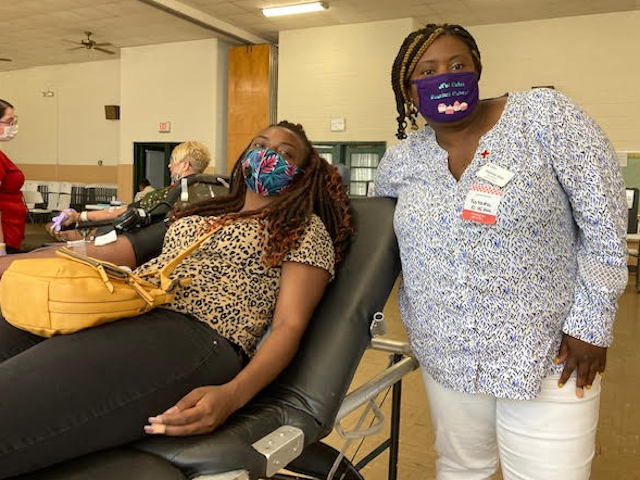 Sickle Cell Awareness/Blood Drive is a Huge Success
Krystal Vest(L), Nelson County resident, and Natasha Hudson Gray, Nelson County native and American Red Cross Central Virginia Board Member, Diversity, and Inclusion Committee Chair and Diverse Blood Donor – Sickle Cell Initiative Lead were two of the more than 30 participants in a special Sickle Cell awareness blood drive by the American Red Cross, held recently at the Nelson Heritage Center. ARC is seeking black blood donors to address a critical shortage of blood to treat the deadly blood disorder.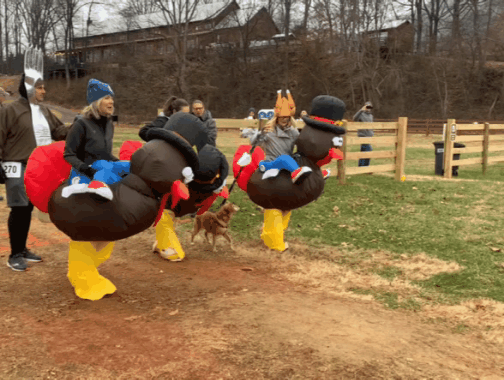 Getting Families Involved
NCCF partners with local businesses to offer family fun—like a foot race at Thanksgiving—while raising money to give back to the community.
NCCF's Online Auction Was a Hit!
NCCF board members and friends (left) rolled up their sleeves and pitched in to pull off our first ever Online Auction Fundraiser. Bidders—including longtime NCCF supporters—reported that the auction was great fun. It was also very successful. Thank you to all who participated. Funds raised will be used for grants to deserving local nonprofits in NCCF's winter grant-making cycle.
Improving Access to Health Care
NCCF grants have supported awareness and access to health care for rural communities.
Why Give?
NCCF has decades of experience helping other LOCAL nonprofits serve
Nelson County residents.
Words of gratitude from NCCF grantees…
Nelson County Community Fund, Inc. (NCCF) awarded $80,500 in grants this fall to 10 nonprofits that support Nelson County residents.
The funds will support organizations that provide help to food-insecure families, victims of sexual assault and substance abuse, low-income persons seeking affordable housing or home repairs, educational opportunities, and legal services, and other causes.
Here are the nonprofits receiving grants:
Blue Ridge Area Food Bank, Inc.
American Red Cross of Central Virginia
Sexual Assault Resource Agency (SARA)
Central Virginia Legal Aid Society
Blue Ridge Medical Center
Nelson County Community Development Foundation
Monticello Area Community Action Agency (MACAA)
On Our Own Charlottesville VA, Inc.
Piedmont Habitat for Humanity, Inc.
The Nature Foundation at Wintergreen
For details on the programs funded through these grants, click on the link above to view recent new releases. For more information on NCCF's grant program, visit https://nelsonfund.org/apply-for-a-grant/. The next application period deadline is December 31, 2022.
Get in Touch. Get Involved.
Subscribe to our quarterly newsletter